About SDA
SDA (the Society for Design Administration) is a nonprofit organization comprised of management and administrative persons engaged in professional administrative services to architecture/engineering/ construction (A/E/C) firms and related disciplines.
SDA's purpose is to advance management and administrative professionals in the A/E/C industry through education, networking, leadership, and resources.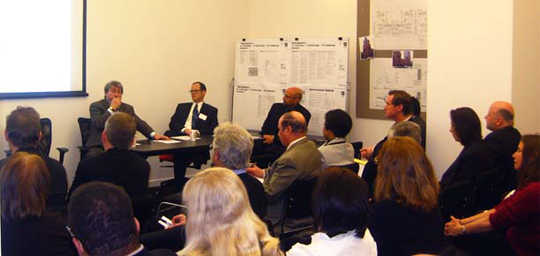 Our Mission
SDA New York focuses on the professional development of the AEC Industry professionals specializing in Administration, Human Resources, Project Management, Marketing and Finance.
Our Vision
2017 is the Year of Achievement! We plan on growing our Chapter membership by 10% this year by building SDA awareness throughout the AEC Industry in the tri-state area, as well as creating more educational and networking opportunities for our current members.
Meet the 2022 Chapter Board!
Every organization needs leaders and every leader needs a strong team to help guide the direction the organization takes. SDA New York is no different. Our committees are tasked to help shape our goals enhance and foster a solid networking community among administrative and operation professionals within the AEC Community.
These are the Standing and Special Committees of the SDA New York Chapter.
Your voice matters and will be heard. Join a Committee today and help us shape the future. Contact us at
info@sdanyc.org
Why Join SDA?
Today's design firms need an educated and well-trained Administrative staff. That's where SDA can play a vital role in a firm's practice. Since 1959, SDA has led the way in providing continuing education to administrators in the business of design. When administrators join the SDA, both the firm and the individual reap the rewards.
Benefits of SDA
We offer Continuing Education, Networking, Certification, Discussion Forums and more
Find Out More